These sexy BDSM photos show blonde UK girl Anne Dville back for another round of exclusive self gag experience – and this time she's using tape!
The young blonde girl has never been gagged with tape before which makes this her very first tape gagging.
We told Anne to use her dirty panties from the hamper and some of her dirty socks to be stuffed in her mouth so she can really feel the humiliation of a good tape gag.
As you can see in the photos below, which are screen caps from a video, Anne is a sexy gagged girl who can't speak!
CLICK HERE TO SEE THIS SELF-GAGGING CLIP FROM SELFGAGS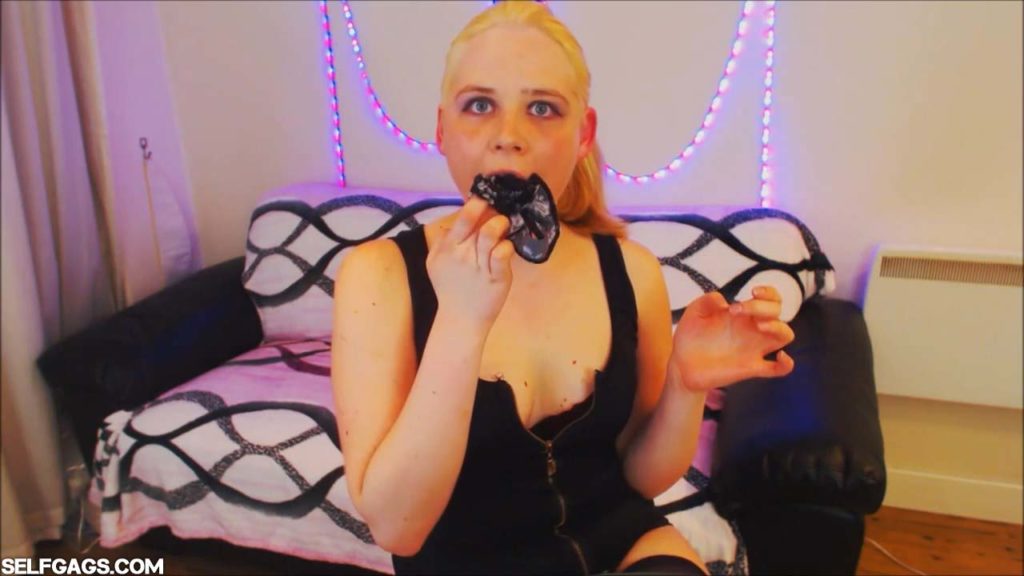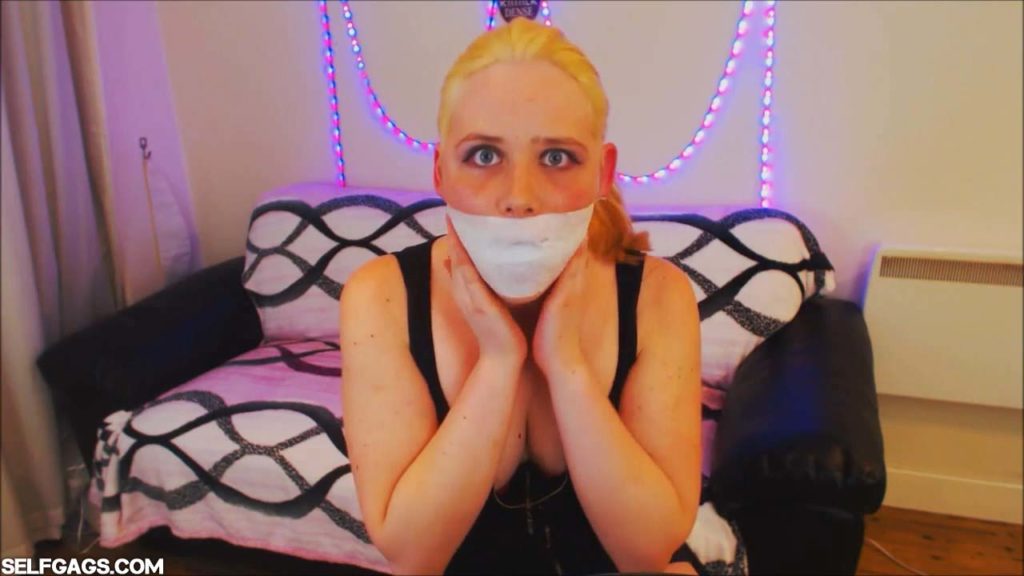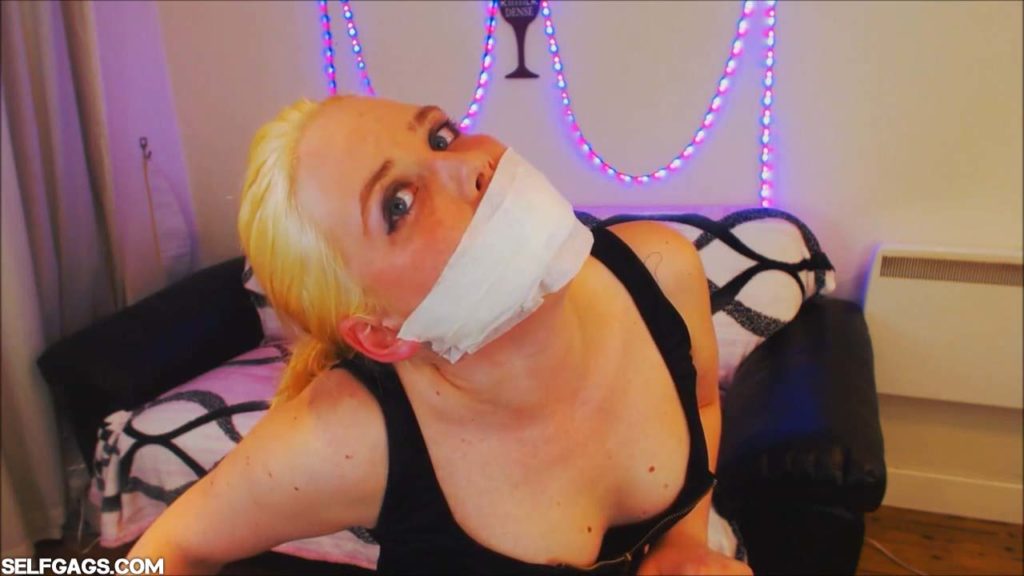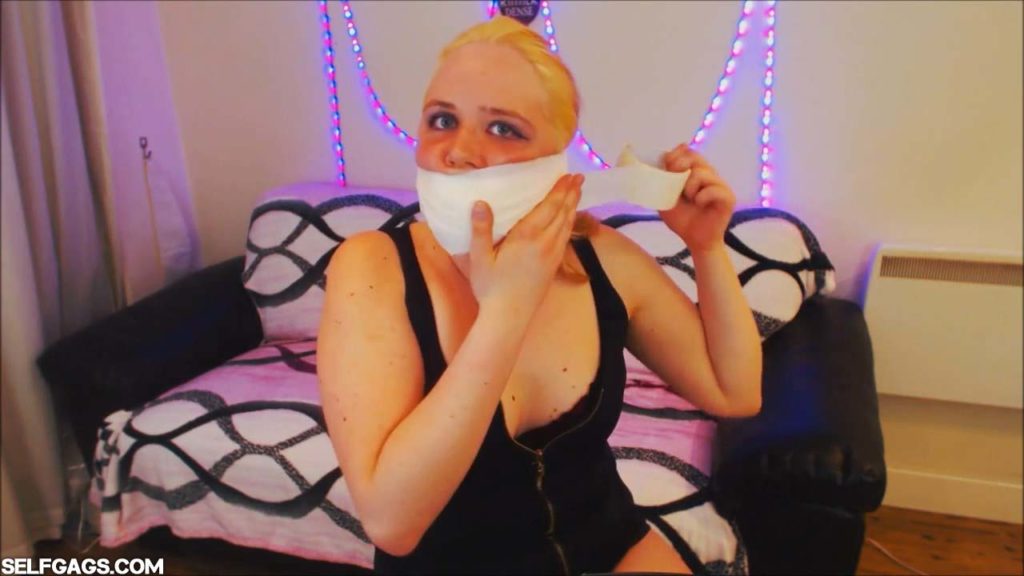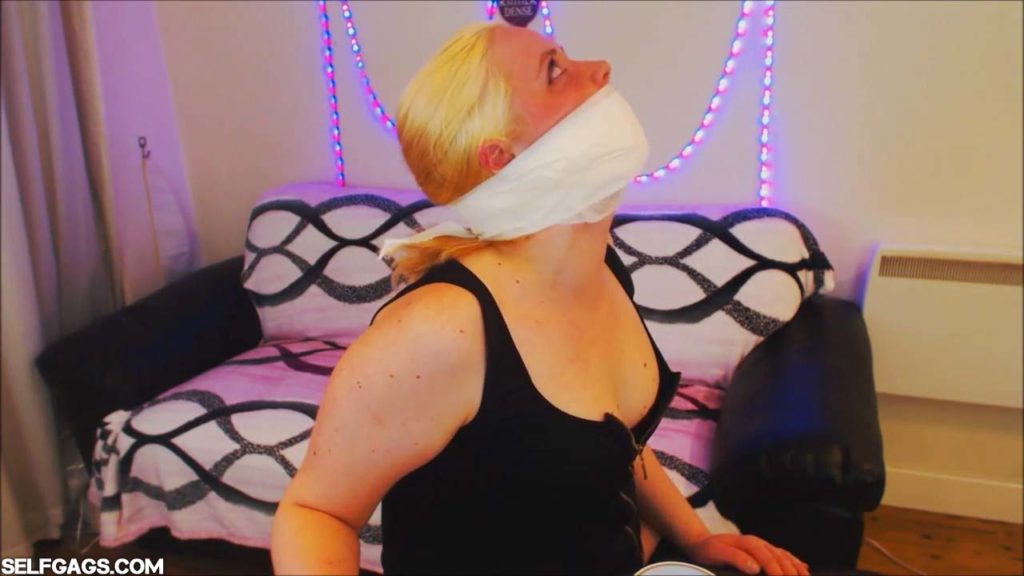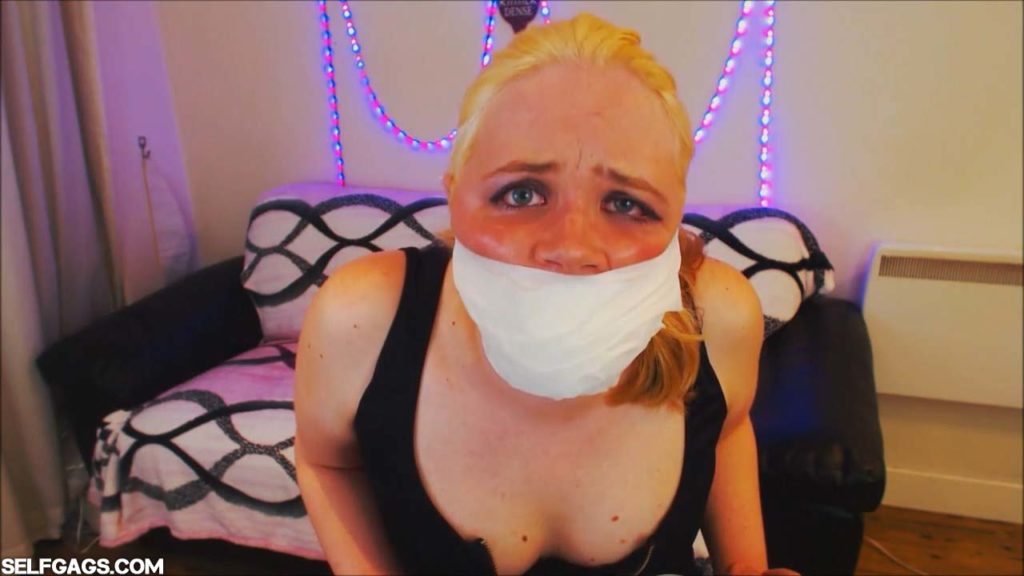 CLICK HERE TO SEE THIS SELF-GAGGING CLIP FROM SELFGAGS
or…