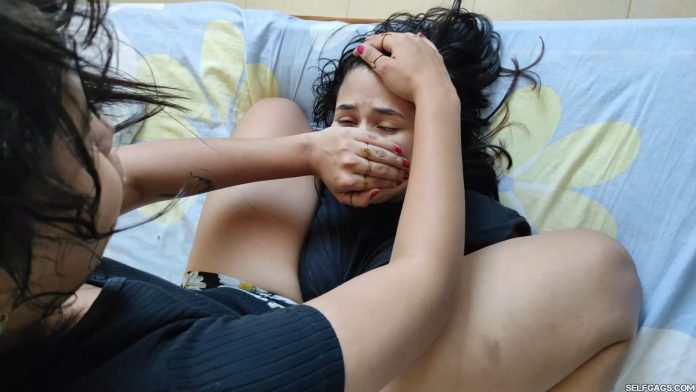 Xandra is a bound and gagged damsel in a desperate search for a way out of captivity. Xandra is dramatically squirming on her bed when she gets herself down to the floor where she writhes her duct-tape entangled body towards a nearby shelf that has her phone on it.
The young energetic damsel is only just about to call someone to get help when her captor, Shantal, walks in and catches her in the act!
Poor Xandra is lifted, carried, and thrown back onto the bed by ruthless Shantal who is going to punish her tape-bound prisoner with handsmother for trying to escape with!
CLICK HERE TO WATCH THIS FULL LENGTH HANDGAG VIDEO