In this free animated bondage video from shepirotcloud, we follow two pop stars, Ai Hoshino from the manga Oshi no Ko and Sayaka Maizono from the anime series Danganronpa, being chloroformed and kidnapped by two men after a show. The knocked-out duo wake up in the back of a truck, stripped to their underwear and tape gagged in rope bondage.
Later that day, we see how the kidnappers have put Ai and Sayaka in new sexy outfits: fishnets, leotards, bunny ears, and bowties to make them more appealing to sex-hungry clients. The ladies are cleave gagged and bound with magic wand vibrators tied to their pussies, causing them to moan while bringing them to forced orgasms!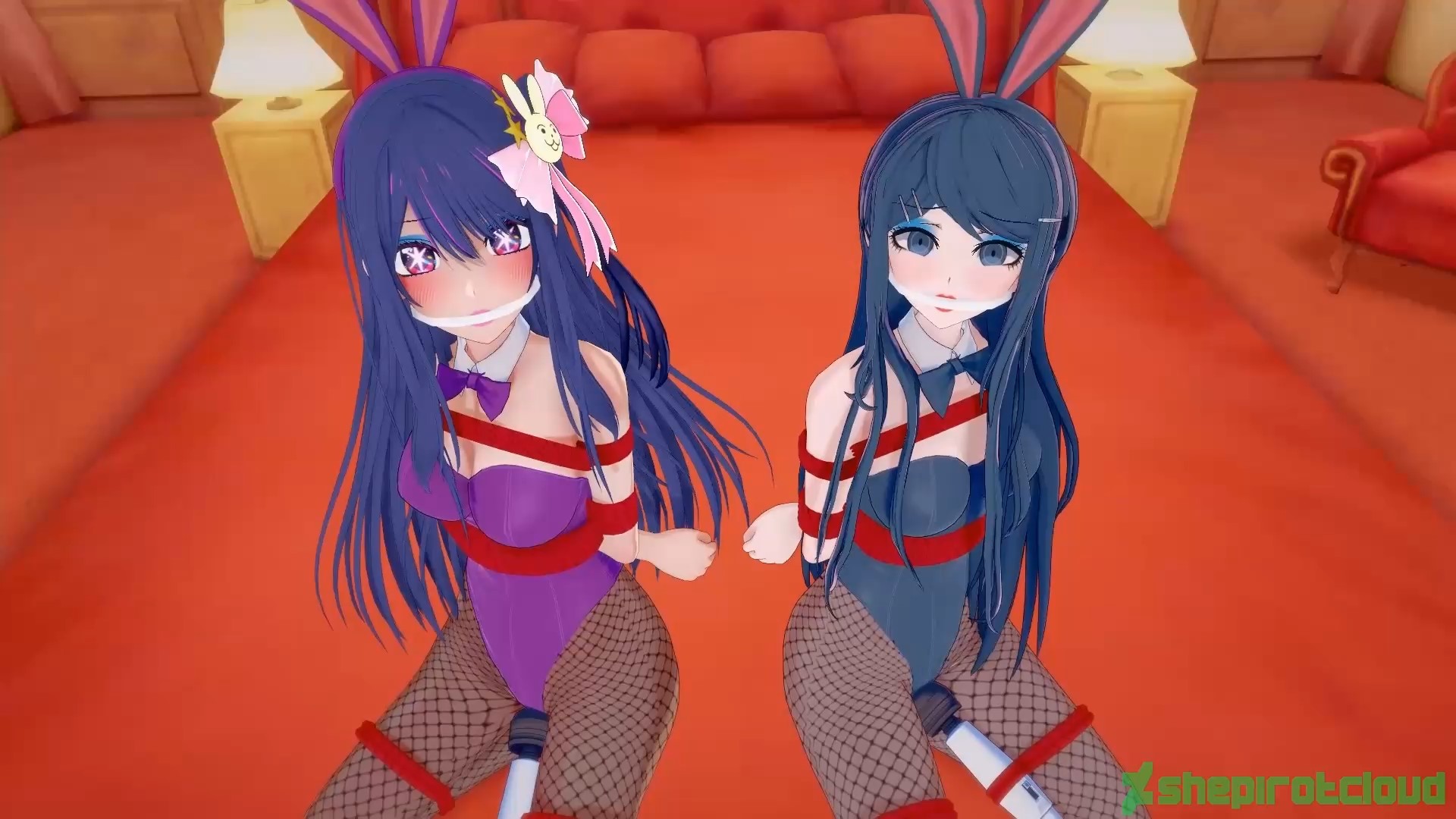 If you enjoyed this clip be sure to check out this free anime bondage video from the same artist, shepirotcloud, where Akeno Himejima is turned into a BDSM pet by Bambietta!