Someone may have caused shame on his family as four ladies – an elderly Asian grandmother, her two young granddaughters, and their sexy mother are all mummified and gagged with black duct tape on a bench in a Chinese courthouse.
Sadly, I do not know the image source but if you do, please share it in the comments below.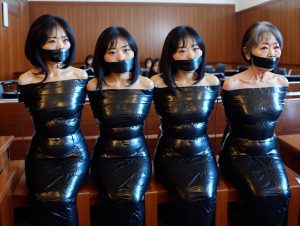 In this free video, an 18-year-old girl finds her grandma's bondage toys and gets tied and gagged by her!