Lauren is a dom that agrees on having her slave tie her for once! She is heavily tape tied and there is a ballgag put inside of her mouth. She struggles in her tight tape bondage producing muffled gag talk sounds. as her slave watches on with delight. The dom's heart races with excitement as she experiences the feeling of being completely helpless and at the mercy of her submissive. She revels in the sensation of being bound and gagged, and eagerly awaits whatever her slave has in store for her next.
Her boobs get cut out of her catsuit and her ballgag is replaced for a stuffed clear tape wrap around gag. She struggles as much as she can MMMPPPPPHING through her gag., but her efforts are futile as her slave continues to have his way with her. She can feel the heat rising in her body as she surrenders to the pleasure and pain of being completely at his mercy. With each passing moment, she becomes more and more submissive, eagerly anticipating what other surprises her slave has in store for her.
She gets duct tape tightly wrapped over the clear wrap around gag making it even harder for her to produce sounds that make sense. She makes muffled gag talk sounds while struggling on the bed, trying to break free from the restraints that hold her in place. Her heart races with excitement as she wonders what else her slave has planned. He puts a piece of duct tape on top of her tight wrap around gag with slave written on it. Lauren is left to struggle again helplessly mmmmmpppphhhhing through the gag!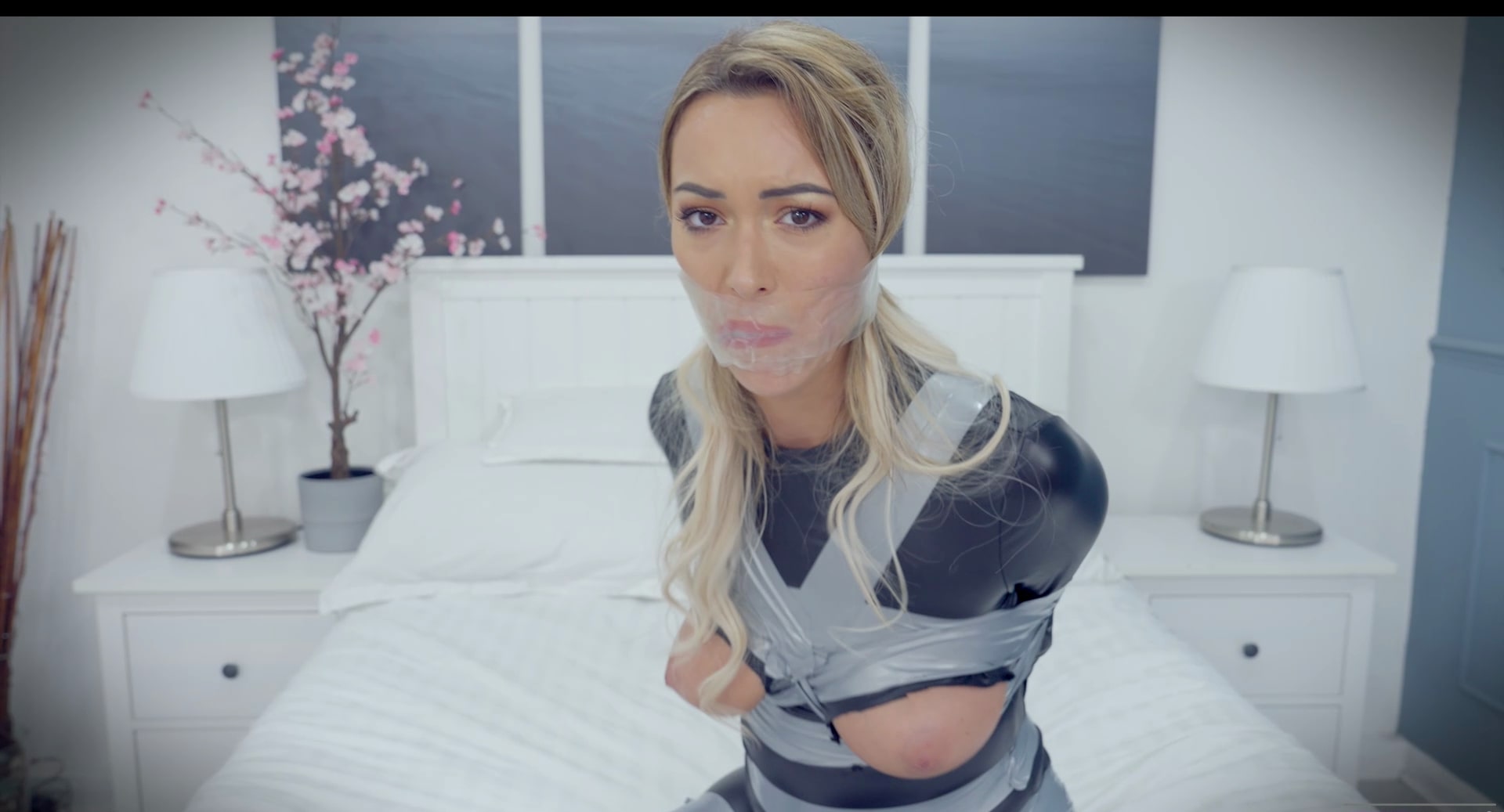 WATCH THIS AND MANY MORE BONDAGE VIDEOS AT GAG ATTACK